Medium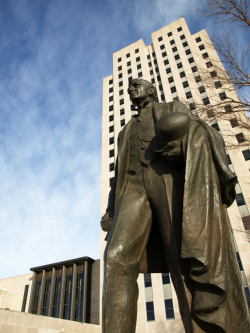 The next Legislative Assembly will begin Session on Tuesday, January 5th, 2021 with the Organizational Session being held prior, on December 1-3, 2020. This will be the State Legislature's 67th Session.
There is a calendar published with the 2021 Legislative Deadlines. P&A tracks the legislation related to individuals with disabilities and their families.
Click here for the list of the 2021 disabilities-related legislation with hyperlinks to the actual bills. This is updated at least once a week.
For information on the 67th Legislative Session, please check out the website for the Legislative Council.
Submit Testimony: Click hereto view upcoming standing Committee hearing schedules and submit testimony.
How to: This video walks through how to submit written and oral testimony through Zoom Webinar, including the registration process for citizens, government employees, and lobbyists.
How to submit testimony(21 minutes)