Medium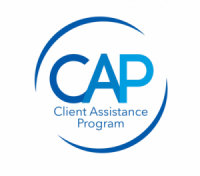 What is CAP?

The Client Assistance Program (CAP) is a federally funded grant designed to assist individuals with disabilities in resolving challenges they may experience with federally funded rehabilitation programs. In North Dakota, these include the State Vocational Rehabilitation (VR) Program, Centers for Independent Living (CILs), and Tribal Vocational Rehabilitation Programs.
CAP is administered by the Protection & Advocacy Project (P&A), an independent State agency of North Dakota. All paperwork and conversations with CAP clients are private. Personal information can be released only if you have given permission in writing. No one will be contacted on your behalf unless you have given CAP permission to do so.

What can CAP do to help?

•    Inform, advise, and help you understand available services and benefits provided by VR, the CILs, and Tribal VR Programs.
•    Explain what you, as an applicant or recipient, need to do to get services and benefits.
•    Assist and advocate in the relationships with projects, programs, and services provided by these agencies.
•    Investigate questions or complaints and help you work with your counselor to try to resolve the problem.
•    Pursue administrative, legal, or other appropriate remedies to ensure the protection of your rights.
•    Assist in appealing decisions made by your counselor.
•    Help you access services through individual and systemic advocacy.
•    Provide information about services and benefits available under the Rehabilitation Act and Title I of the Americans with Disabilities Act (ADA).